This is the post you want to leave lingering on a tablet/phone/laptop for your other half to "accidentally" spot and buy you something amazing from your tinies. Because let's not pretend otherwise - you love being a mama but it's seriously hard work and why not have a little gift reward once a year..? Sure, once they're older you'll treasure their homemade gifts - and there's a brilliant idea for one below so lets hope the other half keeps scrolling - but for now, a little bit of luxury would be lovely, right?
Here's our edit of SEVEN amazing Mothers' Day presents - and the first one is that home-made cracker:
* I'm in-love with this family fingerprint heart art idea by a fellow blogger - it's not too much work and will look lovely on the wall. There are canvases at Hobbycraft for as little as £2 and fingerprint paint there too, then it's just a question of making a stensil and getting the kiddo(s) to do their very best fingerprints. The end result looks wall-good and is such a nice present for mamas/grandmas/etc.
* Anything from Liberty's is basically amazing, but I'm loving this 'recipe of love' embossed silver serving spoon; it's 35. (picture no. 5)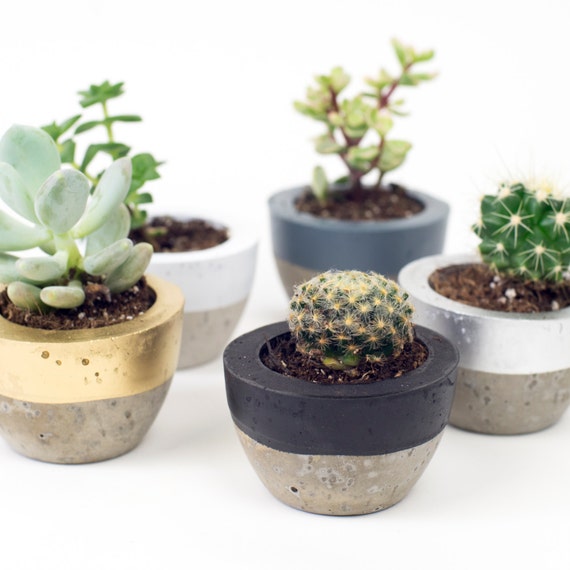 * Succulents make even the most toy-strewn room look grown-up and on-trend and this Mini Colour Block Concrete Pot (only £8 but you'll def want more than one) is the best way to display them.
(3)
* Twinning is basically the reason you had kids, right? OK maybe not the whole reason, but these Scamp & Dude sweaters are epic - especially when you read the backstory inspiration for them from S&D's mama-entrepreneur... (pic no. 4)
* Pic 1 and 2: we love these necklaces, the rose-gold name pendant is from Selfridges, and only £24. And the children's drawing necklace, from Etsy, is also under £30 and a really cool idea.
* My Jem + Bea changing bag is one of the few on the market that looks like a gorgeous handbag, not something chocka with nappies - and this Mama Clutch, available in black, tan and metallics, would be great for when you need a tiny bag for going out, out OR somewhere to keep your stuff in the changing bag. It's £45. (pic. 6)